Biography
Elmar Peintner is today among the Tyrol's most internationally renowned contemporary artists. Invitations to exhibitions in Austria, Europe and further afield as well as awards won at international graphic art biennials in Belgium, Poland, Germany, Italy, the Czech Republic, the USA, Sweden and Brazil confirm the continually growing reputation of this artist. In all of his works Peintner shows himself to be a reflective observer of both man and nature, but also as an artist for whom drawing and painting always means challenging the established boundaries and look beyond the simple manifestation of man and nature. His "microcosmic examinations of shapes and forms" (Magdalena Hörmann) are always part of something bigger, which speaks of many general situations from life and personal experience, and yet his keenly observed and precisely reproduced analyses of human beings can also be seen as a metaphor for an ever changing nature. It isn't so much the naturalistic depictions of nature that are at the forefront of his work, but rather the attempt to reach into the physical and emotional make-up of man through the realism of the microstructures of the vegetative state.
Dr. Günther Dankl from: SICHTBARKEIT - UNSICHTBARKEIT - WIRKLICHKEIT, the Elmar Peintner catalogue. Dr. Günther Dankl is curator of the Graphic Art Collections and the Collection of Modern Art at the Tyrolean State Museum Ferdinandeum.
Details
1954 born in Zams/Tyrol. 1974-1979 studied in the Master Class of Professor Maximilian Melcher at the Academy of Fine Arts, Vienna. 1979 Diploma. Awarded a foreign scholarship in Luxembourg by Austria's Federal Ministry of Science, Research and the Arts. Maison des Artistes scholarship. Attended lithography seminar by Rolf Trochsler and Peter Stahlberger in St. Gallen (CH). Guest student of Professor Tetsuya Noda at Tokyo National University of Fine Arts and Music (GEIDAI), Faculty of Fine Arts, Tokyo. Lives and works in Imst, Austria.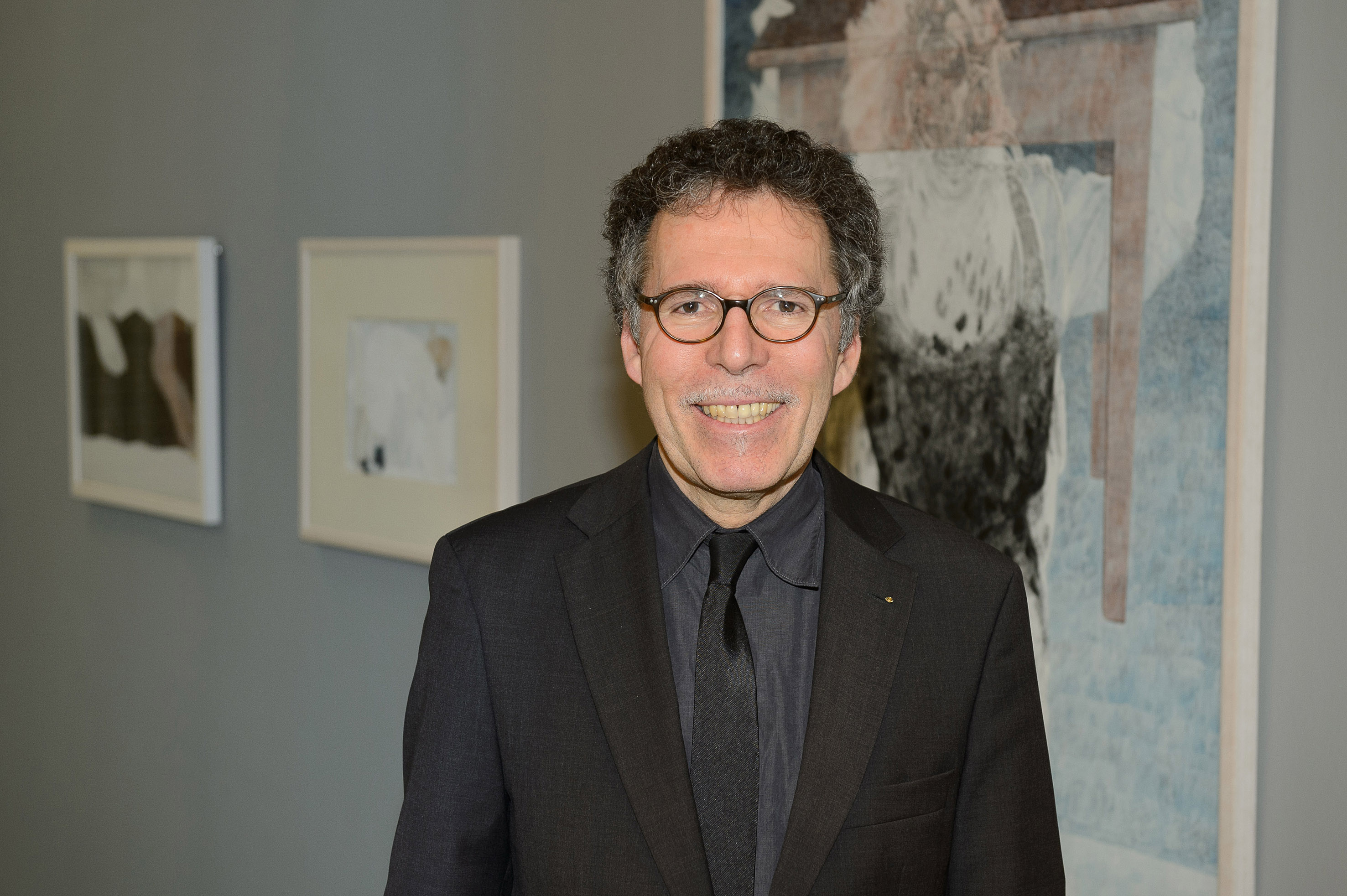 Prices and Awards
1976 Begabtenstipendium der Akademie der Bildenden Künste, Wien, Austria
1977 Goldener Fügerpreis, Wien, Austria
1979 Meisterschulpreis, Wien, Austria
1979 Uitgeverij Danthe Preis, Belgien
1980 Preis des Polnischen Nationalmuseums bei der 8. Internationalen Grafikbiennale in Krakau, Polen
1981 Preis der 11. Internationalen Grafikbiennale in Sint Niklaas, Belgien
1982 Kunstpreis der Stadt Innsbruck, 1. Preis, Innsbruck, Austria
1984 Förderpreis der Internationalen Grafikbiennale "Intergrafik 84", Berlin, Deutschland
1984 1. Preis bei der II. Europäischen Triennale für Grafik, Grado, Italien
1989 Preis der Creditanstalt bei "Fingerprints´89", Wien, Austria
1992 Preis der IWA - Stiftung bei der Grafikbiennale Ostrava - Havirov, Tschechien
1992/1993 2 facher Preisträger bei den internationalen Grafikausstellungen im Napa Art Center, Napa, California, USA
1995 Goldmedaille bei der 2. Internationalen Grafikausstellung in Stockholm, Schweden
2002 1. Preis bei der IV.SACHA 2002, Chavantes, Sao Paulo, Brasilien
2004 1. Preis bei der 3. Biennale "Lilla Europa 2004", Hallsberg und Örebro, Schweden
2005 Sonderpreis bei der 4. LESSEDRA WORLD ART PRINT EXHIBITION 2005, Sofia, Bulgarien
2006 Goldenes Ehrenzeichen für Verdienste um die Republik Österreich
2008 Preis bei der Internationalen Graphik Ausstellung Yunnan 2008, Kunming, China
2009 Ehrenpreis bei der 1. Internationalen Graphik Biennale - China 2009, Fushun City, China
2009 Internationaler Graphikpreis Guanlan bei der II. Internationalen Graphikbiennale Guanlan 2009, Shenzhen/Hongkong, China
2013 Ehrenzeichen des Landes Tirol, Austria
2016 Ehrenzeichen der Stadt Landeck für Kunst und Kultur
2017 1. Preis bei der 8th International Painting and Mixed Media Exhibition in Sofia, Bulgarien
2018 Auszeichnung in der Sparte Malerei beim 2nd Art Salon Rijeka, Kroatien
2018 Corb-Preis bei der 1. Internationalen Mini Print Triennale, Kiew, Ukraine
Works of Elmar Peintner are represented in following collections
Graphische Sammlung Albertina, Wien, Austria
Tiroler Landesmuseum, Museum Ferdinandeum, Innsbruck, Austria
Sammlung Leopold, Wien, Austria
Kupferstichkabinett der Akademie der Bildenden Künste, Wien, Austria
Achenbach Foundation for Graphic Arts, Fine Arts Museum of San Francisco, USA
The Library of Congress, Washington D.C., USA
Museum of Contemporary Art (MOT), Tokyo, Japan
Musée Hamaguchi Yozo, Tokyo, Japan
Tama Art University Museum, Tokyo, Japan
The British Museum, London, England
Centre Pompidou, Cabinet d`art graphique, Paris, Frankreich
Bibliothèque Nationale, Paris, Frankreich
Kupferstichkabinett – Sammlung der Zeichnung und Druckgraphik, Staatliche Museen zu Berlin – Preußischer Kulturbesitz, Berlin, Deutschland
Museum Ludwig, Köln, Deutschland
Graphische Sammlung der Staatlichen Museen Kassel, Kassel, Deutschland
Staatliche Graphische Sammlung München, München, Deutschland
National Museum of China (NAMOC), Beijing, China
Polnisches National Museum, Krakau, Polen
Museum of Universal Graphics, Kairo, Egypt
National Taiwan Museum of Fine Arts, Taichung, Taiwan
Foundation of Hungarian Graphik Arts, Budapest, Hungaria
Graphikkabinett Varna, Varna, Bulgarien
Niederösterreichisches Landesmuseum, Wien, Austria
National Museum, XX. – Century Drawings and Graphics Collection, Wroclaw, Poland
Museum of Tetovo Area, Tetovo, Republic of Macedonija
Delemonter Kunstverein, Delemont, Schweiz
Majdanek State Museum, Majdanek, Poland
Museo Provinciale d´Arte, Trento, Italien
Museo Civico, Riva del Garda, Italien
Collection of the City Art Gallery, Lodz, Poland
National Art Museum, Contemporary Graphic Fund, Cluj, Romania
Historisches Kunstmuseum, Varna, Bulgarien
Contemporary Engraving Collection Graphium, Timisoara, Romania
Lahti Art Museum, Lahti, Finnland
Museo Civico Cremona, Cremona, Italien
Yunnan Federation of Literary and Art Circles, Kunming, China
Shenzhen Guanshanyue Art Museum, Shenzhen, China
Sharjah Art Museum, Sharjah, United Arab Emirates
Bibliotheca Alexandrina, Arts Center, Alexandria, Egypt
Casa Hogar el Refugio, Collection Prints for Peace Arte, Monterrey NL, México
Estúdio Valongo, Collection of the International Print Biennial, Santos, Sao Paulo, Brazil
Silpakorn University, Bangkok, Thailand
Douro Museum, Régua, Portugal
Stadtmuseum Bruneck, Bruneck, Italien
Penang State Art Gallery, Penang, Malaysia
School of The Arts, Universiti Sains Malaysia, Penang, Malaysia
Art Museum of Iasi, Iasi, Romania
Museum of Drawing, Osten Collection, Skopje, Macedonia
Association of the Museums of Painting and Sculpture, Istanbul, Turkey
Osten Collection, Skopje, Macedonia
Art Collection of China Artists Association, Beijing, China